The success of our organization would not be possible without the support of individuals, groups, and businesses like you.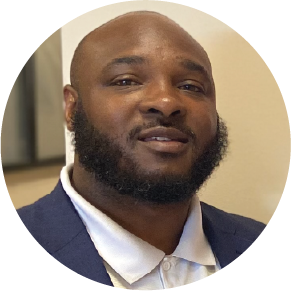 "With your support, we will increase the opportunities for all youth, families and community members to receive positive and productive services and programs within our facility. We will continue to enhance our community partnerships and innovate our facilities' physical and technological based opportunities. This will allow our students, families and community to have the most up to date information, resources and equipment to satisfy their needs of services and support. As we continue to strive for excellence on the road to "Build Brighter Futures"' for all of our members and families."
Christopher purnell, Executive director of the palw
your donation make a difference
Making a donation to PAL of Wilmington allows us to continue our mission to reach out to the children of Wilmington.  Your donation will be used to support programs that help us to provide a safe haven for inner city children where they can grow in strength as individuals, enjoy life learning experiences, and aspire for bright and successful futures.
PALW is a nonprofit 501c3 organization and all donations are tax deductible.
YOUR HELP MAKES A DIFFERENCE
As a registered non-profit 501(c) (3), PALW relies on the generosity of extraordinary citizens and corporations to provide the resources to keep our youth active, productive and safe. These contributions mean that the kids in our community continue to have a safe place to go after school for homework help and supervised play and recreation. Together, we are helping keep the children on a positive path in life and the support we receive means a lot to us, as well as to the children and families we serve.​
give. advocate. volunteer. live united.
Does your employer have a United Way workplace campaign? If so, register for a United Way donation to benefit the Police Athletic League of Wilmington! When you write in #9916 on your United Way Form, your donation, at an amount that you choose, is deducted from each paycheck and sent to the organization you choose to support. Your workplace will then match your donation, making the dollars go even farther. Ask your employer about how to designate PALW as your chosen nonprofit charity and help us to grow our programs.
An annual PAL of Wilmington membership is a wonderful way to support our organization year after year.
Sponsor a child and spread your donation out over time.
Make a donation in honor of or in memory of a friend or family member.
Donate specific in-need items or organize a collection from your school or workplace.
Become a sponsor of our next major fundraising event.